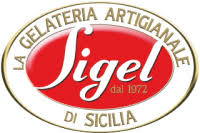 GELATERIA ARTIGIANALE DI SICILIA
B. 11
Hazelnut ice cream is one of the most classic flavors of Italian ice cream, great for any occasion.
B. 16
The most delicate ice cream there is: the vanilla one. Great for any occasion
B. 10
lemon delight is a sweet originally from Sorrento pastry, which has now become a typical dessert of Neapolitan cuisine. Sponge cake soaked in limoncello, stuffed and glazed with lemon cream.